Butter Chicken Indian Cooking Sauce
Butter Chicken is one of the most popular curries at any Indian restaurant around the world. Aromatic golden chicken pieces in an incredible creamy curry sauce, a fantastic claret, a delightful mix of sweet and sour flavors. This sauce gives the meat a taste you won't forget.
Perfect for family time diners!
Serves 3-4 people
PREPARATION INSTRUCTIONS: Heat 15 mL (1 tbsp) Butter in fry pan over medium heat.
Add 454 g (1 lb.) chicken diced into 2.5 cm (1 in.) pieces. Stir-fry for 5 minutes. Reduce heat; add sauce and simmer for 10 minutes or until chicken is cooked.
Water, cream (cream, milk, skim milk powder, carrageenan, mono and diglycerides, cellulose gum, polysorbate80, sodium citrate), tomato paste, onion, butter, brown sugar, garlic, ginger, sea salt, habanero pepper, carrageenan, locust bean gum, pectin, citric acid, spices.
• Refrigerate after opening. Shake well before serving
• Contains: Milk. May contain sulphites, tree nuts, sesame, eggs, wheat, soy, fish, mustard.
• Made in Canada from domestic and imported ingredients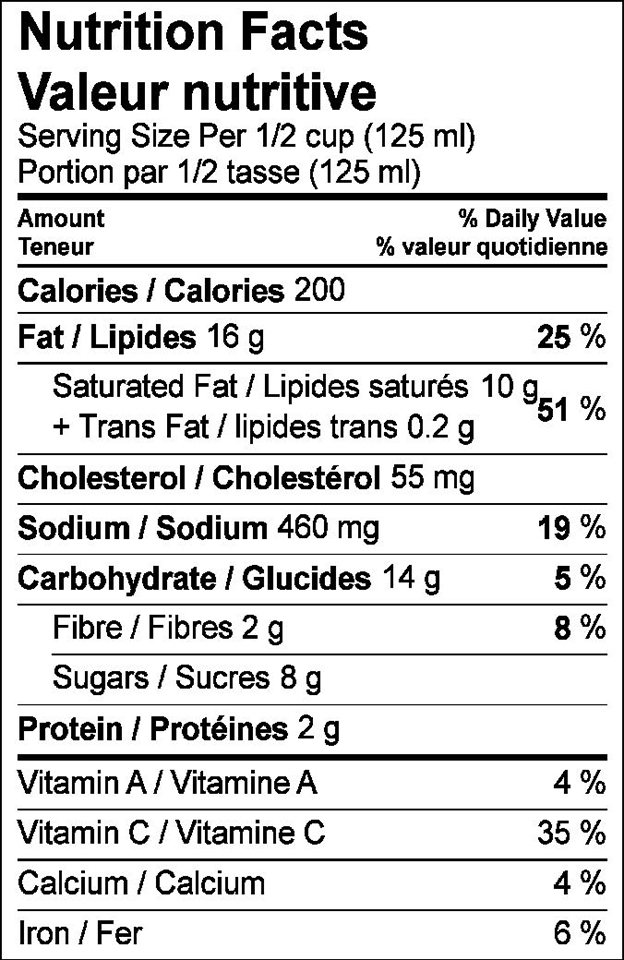 Butter chicken originated from Northern India in 1948. Created by Kundan Lal Gujral, you may notice that Butter Chicken (known as murgh makhani — chicken with butter), is similar to British tikka masala.